Clap your hand
because
is
now available in Guardian Malaysia
!!!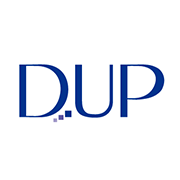 a Tokyo-based cosmetic company
specialized in false eyelashes, eye makeup products and nail products.
The best-selling eyeliner product on Rakuten Market,
Japanese biggest online shopping site.
Available in three colours which are
Black, Brown black & Natural brown.
- - -
D.UP SILKY LIQUID EYELINER
Black is the most popular colour in Japan.
The black is Super BLACK!
It really did well in enlarging my eyes.
D.UP SILKY LIQUID EYELINER
If you keen to have natural look but not too bold,
you may choose the brown black.
D.UP SILKY LIQUID EYELINER
Natural brown is just perfect for no-makeup makeup look.
You can create natural looking eyes by using this colour.
Priced at RM59.90/pcs
- - -
With ultra-fine tip at only 0.1mm!!!
Versatile enough to draw a super thin line or a super thick eyeliner line.
You
can go as thin as you want
or
draw the wings a little longer
if you want your look
to be more dramatic.
The eyeliner
glides onto your skin effortlessly
.
The
colour is very pigmented
It also
features a quick dry formula.
It
passed my waterproof test.
The eyeliner may turn out slight fade on colour,
but still perfect even after 6 hours.
No worries! It's
easily remove.
You can remove it with lukewarm water.
P.S:
Dearies, remember to close the cap right after using,
as the felt tip pen liner might tend to dry up.
You can get it at
Guardian Malaysia!
Thank you for reading.
♥
Reviews are based on my personal opinions and preferences.
Results may vary on different person.